Since its foundation in 1990 to the present the PAVO Company has proven itself as a stable and dynamically developing enterprise. PAVO's primary activity is retail trade through Duty Free shops at the international airports of Ukraine.
The following statistics are the best confirmation of the expert management and successful business of the company. PAVO has the widest and the largest network of Duty Free shops located at four international airports of Ukraine. The total area of the PAVO sales premises amounts to around 1'000 m2. In 2013 nearly 15 000 000 international passengers flying with the world airline companies had made use of the services of the PAVO Company shops within a period of only 9 months.

With over ninety years' experience of serving travellers, Nuance is one of the world's leading travel retailers operating more than 350 outlets in 18 countries and territories across the globe. Across five continents, Nuance works together with its partners to create innovative retail environments offering an enjoyable shopping experience for travelling consumers.

Founded in Vevey (Switzerland) in 1866, Nestlé is one of the world's leading nutrition, health and wellness companies. "Good Food, Good Life" is the promise Nestlé commits to in order to enhance consumers' lives with good food and beverages that not only taste delicious, but also are also healthy and nutritious.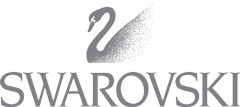 In 1895, Daniel Swarovski moved to Tyrol in Austria with his newly-invented machine for cutting and polishing crystal jewellery stones. Since then Swarovski has grown to be the world's leading producer of precision-cut crystal for fashion, jewellery and more recently lighting, architecture and interiors. Today, the company, still family-owned and run by 5th generation family members, has a global reach with some 25 000 employees and a presence in over 120 countries. Swarovski crystals have become an essential ingredient of international design.

La Colline Cellular Research Laboratories were founded in 1997 in a natural setting of rare purity: the sheltered valley of the Rhone River in the Valais Canton of Switzerland. Unique in the world, synonymous with effectiveness and reliability, the La Colline brand is now well-known and respected in more than 25 countries. La Colline offers sophisticated solutions to the anti-aging needs of a clientele that includes both women and men. Its innovative formulas are based on high-performance biotech active ingredients and botanical extracts that deliver immediate and long-lasting visible results to beautify the skin.

To offer exceptional products, the founders have chosen to combine the most efficient and purest ingredients from Swiss nature – its Swiss Glacier and Henniez Spring Waters, with the most advanced technological sciences. La Vallée Research and Development in collaboration with different Swiss and European scientific laboratories selected the best active ingredients to create special skin cares able to work as protective shields against cellular degeneration and environmental aggression. Enriched with the most innovative and efficient technologies, La Vallée offers an overall anti-aging answer through seven comprehensive skincare lines, to give the skin protection and nourishment while delaying aging process.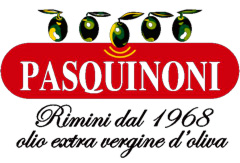 Oleificio Pasquinoni is a family-run oil mill in Rimini, in the heart of beautiful Italy since 1968. Pasquinoni family hands down generation after generation the experience and the passion necessary to obtain a 100% Italian high quality extra virgin olive oil made from olives originating from organic agriculture. Pasquinoni recently launched a new food conservation method that employs beeswax as a coat for cold cuts and cheese. By using this patented method, it is now possible for customers all over the world to enjoy the genuine taste of Italian cold cuts and cheese.

The company founders, Domenica Bertolusso and Beppe Montanaro, began business in the world of the truffle in 1968, selling fresh truffles from Piedmont. Today the truffle specialties from TartufLanghe can be found in the most prestigious shops and gourmet outlets in Italy, as well as in top class restaurants and gourmet shops all over the world. Product quality is guaranteed by accurate selection of the raw materials used, by the expertise brought to every production phase, by respect for tradition and local methods combined with innovation and technology.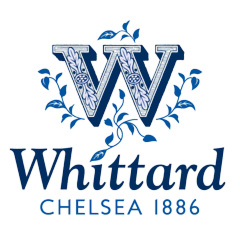 Walter Whittard opened his first shop in London in 1886. Selling tea, coffee and cocoa, he started creating special blends for his customers, building and nurturing the reputation Whittard has today. Whittard's buyers work closely with suppliers, nurturing close relationships to select products and to create bespoke blends of tea and specific roasts of coffee that make Whittard so unique. With over 50 stores in UK and wholesale businesses in 30 markets across the world, Whittard is committed to responsibly sourcing products that meet strict environmental and ethical requirements.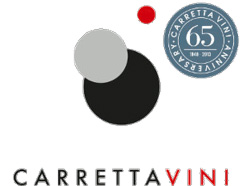 High quality of wines and spirits selected by Carretta's family. Since over fifty years, the Carretta family selects the finest wines and spirits and distributes them in the Italian and International markets. Passion and attention directed towards research of the best products from the market, with competitive prices thanks to direct contacts with the winemakers.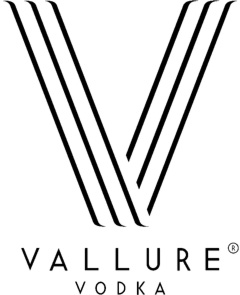 Vallure Vodka is the world's finest Super Premium Vodka. Vallure is made with a unique, age-old recipe, and from highest quality German wheat. The vodka is subjected to a high level multi-distillation process followed by a genuine triple gold-filtering process, whereby the spirit is passed through three gold filters, boosting its flavor and increasing its smoothness. To represent the worth of the spirit and the unique triple gold-filtering process, every bottle of Vallure Vodka is cased in 24 karat gold.